JPS Calibration Services Ltd
Calibration through Automation in Measurement

No doubt as an employer in the UK you will be more than aware of your responsibility to provide a safe working environment. Our PAT Testing Service is second to none.
JPS is a provider of low cost, high quality Calibration and PAT Testing Services. Automation in Measurement is the key to JPS achieving these goals. Two core competencies of instrumentation and programming combine to ensure Automation in Measurement provide the customer with:-
Lower Cost / Faster Turnaround - Less Time required per calibration.
Higher Quality - Improved data recording and integrity.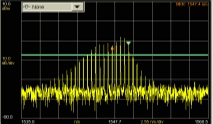 New procedures added regularly, see how; Automation in Measurement could reduce your calibration expenditure. Standard traceable calibration at a fraction of the cost.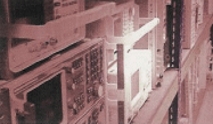 Need specific equipment yesterday? Need a replacement until your unit is repaired or calibrated. Short term needs can be fulfilled utilising second user equipment.
Site Map | About Us | Disclaimer
JPS Calibration Services Ltd
Commerce House
Telford Road
Bicester
Oxford
Oxfordshire
UK
OX26 4LD
Tel +44 (0)845 17025 00
Fax +44 (0)845 17025 01
email enquiries@JPS-Cal.co.uk
Copyright © 2005 JPS Calibration Services Ltd
web design by Web Initial
JPS specialise in the development of automated software solutions for the standard traceable calibration of Fibre Optic Test and Measurement equipment. Our Calibration procedures are developed using the Labview programming language and are developed to provide a greater number of calibration points with improved quality and data integrity. Manual calibrations performed by other calibration houses have various limitations, notably that different people will perform the calibration differently regardless of how well written the procedure is. Mistakes in data integrity whilst inputting the measured values to the calibration result template not to mention the slower turnaround and increased cost.
JPS believe the way forward for the calibration service industry is to automate these procedures thereby ensuring each calibration is performed the same way every time. Fibre Optic Test and Measurement equipment calibration solutions at a fraction of the standard cost. Automation in Measurement is key to JPS achieving these goals.